Curso de Apache Hadoop Pig & Hive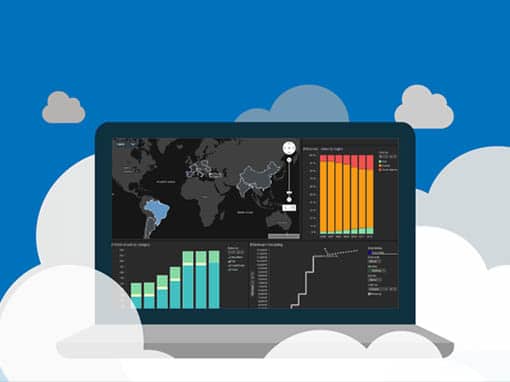 ---
Curso de Apache Hadoop Pig and Hive
Treinamento oficial Hortonworks onde somos a primeira empresa no Brasil a ministrar esse curso. Curso para desenvolvedores e analistas em sistemas voltados para
Big Data
.  Serão abordados os módulos Pig e Hive. 
Material em inglês. Curso ministrado em português.
This course is designed for developers who need to create applications to analyze
Big Data
stored in Apache
Hadoop
using Pig and Hive. Topics include:
Hadoop
, YARN, HDFS, MapReduce, data ingestion, workflow definition, using Pig and Hive to perform data analytics on Big Data and an introduction to Spark Core and Spark SQL.
TARGET AUDIENCE
Software developers who need to understand and develop applications for
Hadoop
.
Solicitar mais informações
---


Describe Hadoop ecosystem tools and frameworks

Describe the HDFS architecture

Use the Hadoop client to input data into HDFS

Transfer data between Hadoop and a relational database

Explain YARN and MapReduce architectures

Run a MapReduce job on YARN

Use Pig to explore and transform data in HDFS

Use Hive to explore Understand how Hive tables are defined and implemented and analyze data sets

Use the new Hive windowing functions

Explain and use the various Hive file formats

Create and populate a Hive table that uses ORC file formats
Use Hive to run SQL-like queries to perform data analysis

Use Hive to join datasets using a variety of techniques, including Map-side joins and Sort-Merge-Bucket joins

Write efficient Hive queries

Create ngrams and context ngrams using Hive

Perform data analytics like quantiles and page rank on Big Data using the DataFu Pig library

Explain the uses and purpose of HCatalog

Use HCatalog with Pig and Hive

Define a workflow using Oozie

Present the Spark ecosystem and high-level architecture

Perform data analysis with Spark's Resilient Distributed Dataset API

Explore Spark SQL and the DataFrame API

Hands-On Labs

Use HDFS commands to add/remove files and folders
Use Sqoop to transfer data between HDFS and a RDBMS

Run MapReduce and YARN application jobs

Explore and transform data using Pig

Use Pig to transform and export a dataset for use with Hive

Use HCatLoader and HCatStorer

Use Hive to discover useful information in a dataset

Describe how Hive queries get executed as MapReduce jobs

Perform a join of two datasets with Hive

Use advanced Hive features: windowing, views, ORC files

Use Hive analytics functions

Write a custom reducer in Python

Analyze clickstream data and compute quantiles with DataFu

Use Hive to compute ngrams on Avro-formatted files

Define an Oozie workflow

Use Spark Core to read files and perform data analysis

Create and join DataFrames with Spark SQL
QUAL O DIFERENCIAL DA CETAX?

COFFEE-BREAK
Lanche durante o(s) intervalo(s) do curso.
---

AMBIENTE WIFI
Internet wireless gratuita (Leve seu Notebook).

KIT BOAS-VINDAS
Bloco de anotações; Caneta ou lapiseira.
---

MATERIAL DIDÁTICO
Apostila digital completa para estudo posterior.

CERTIFICADO
Certificação de aluno da TutorPro/Cetax.
---

ACESSO A PLATAFORMA
3 meses de acesso à plataforma de ensino.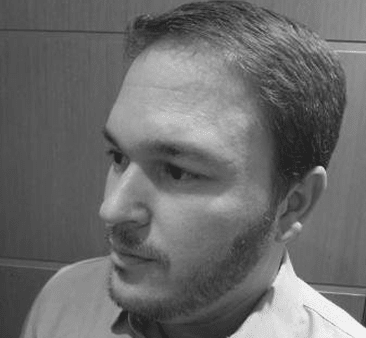 Marco Garcia
Instrutor
Com mais de 20 anos de experiência em T.I, sendo 15 exclusivamente com Business Intelligence e Data Warehouse. Marco Garcia é formado pela FATEC-SO, com MBA pela FGV; possui certificado pelo Kiimball University – EUA, onde teve aula pessoalmente com Ralph Kimball, um dos principais gurus do Data Warehouse. Também realizou cursos no TDWI, maior entidade de pequisa de Data Warehouses do mundo. Além da sua experiência acadêmica, vivenciou, profissionalmente, diversos projetos em bancos, financeiras, construtoras, varejo, marketing e outros.
Cursos Internacionais
Dimensional Modeling in Depth
Margy Ross / Ralph Kimball – Kimball Group
Washington D.C / USA

Data Warehouse ETL in Depth
Ralph Kimball – Kimball Group
Washington D.C / USA
TDWI – The Data Warehouse Institute – USA – 2011
Data Warehousing Architectures: Choosing the Right Data Warehousing
Designing the Data Warehouse for High Performance
Mastering BI with Best-Practice Architectures and Data Models
TDWI Master Data Management Fundamentals
Agile Data Warehousing 101: An Introduction to Accelerated BI/DW
Down and Dirty with Data Quality: A Hands-On Experience with Data Cleansing

TDWI – The Data Warehouse Institute – USA – 2013
The Art of Estimating Data Warehousing Projects
Big Data: What's All the Hadoop?
Big Data: Beyond the Hadoop-la
Big Data: The Tipping Point
Building the "Big Data" Warehouse
TDWI Project Management for Business Intelligence
TDWI Master Data Management Fundamentals